OPERATING SYSTEMS
MacOS

Secure user access to MacOS domain and account logins with MFA - including offline 2FA - across your enterprise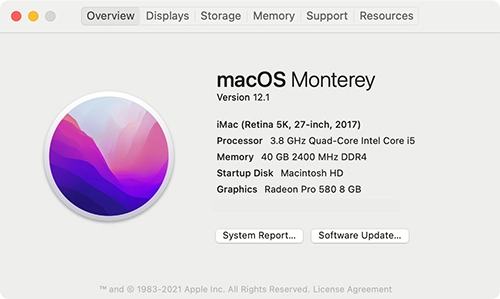 THE BIG PICTURE
SurePassID MFA for MacOS
SurePassID quickly and easily integrates with MacOS via Pluggable Authentication Module (PAM) to secure user logins with multi-factor authentication (MFA). For on-premise systems, we can leverage your local Active Directory (AD), Active Directory Federation Services (ADFS), or Network Policy Server (NPS). For cloud systems, we can leverage Azure Active Directory (Azure AD) Application Proxy. Alternatively, we can use third-party directories or SurePassID's built-in identity directory functionality.

SurePassID also enables MacOS MFA login with offline 2FA, enabling you to lock down MacOS domain and account logins for all use cases, including offline ones.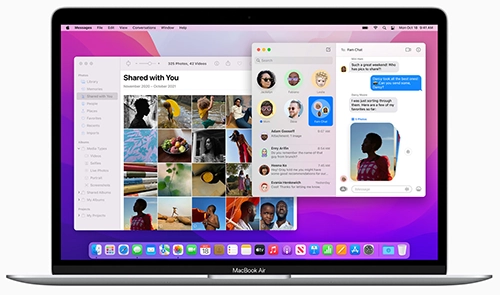 SUREPASSID MFA FOR MACOS
Supported MacOS Versions
MacOS 13 Ventura
MacOS 12 Monterey
MacOS 11 Big Sur
SUREPASSID MFA FOR MACOS
Unsupported Windows Versions
MacOS 10.15 Catalina (end of life 2022)
MacOS 10.14 Mojave (end of life 2021)
MacOS 10.13 High Sierra (end of life 2020)
MacOS 10.14 Mojave (end of life 2019)
MacOS X 10.11 El Capitan (end of life 2018)
MacOS X 10.10 Yosemite (end of life 2017)
MacOS X 10.9 Mavericks (end of life 2016)
MacOS X 10.8 Mountain Lion (end of life 2015)
MacOS X 10.7 Lion (end of life 2014)
MacOS X 10.6 Snow Leopard (end of life 2014)
MacOS X 10.5 Leopard (end of life 2011)
Mac OS X 10.4 Tiger (end of life 2009)
BENEFITS OF SUREPASSID MFA FOR MACOS
Don't overlook your MacOS users. Secure their access with SurePassID MFA.
Zero Trust everywhere
SurePassID makes it easy to achieve Zero Trust. Deploy MFA for IT in the cloud, OT on-premise or in private clouds.
Outstanding ROI
User self-service. Administrative automation. Unrivaled technical support. Everything about SurePassID maximizes your ROI.
Regulatory compliance
No matter what your cybersecurity mandate, SurePassID has the MFA solution you need for compliance.
Five 9s availability
MFA is mission critical. SurePassID has the Five 9s (99.999%) availability, redundancy, and automatic failover you need.
Phishing resistance
FIDO2 and CAC/PIV are the forms of phishing-resistant MFA that exist today. SurePassID enables you to make the most of both.
Cyber liability insurance
Securing privileged accounts with MFA is a foundational requirement of CLI. Achieve it rapidly and cost-effectively with SurePassID.
360° view of user access
SurePassID delivers a 360 degree view of user access across your IT/OT apps and integrates it with your SIEM or SOAR solution.
AI-based access monitoring
SurePassID's AI-based monitoring automates the alerting and interventions for lateral movement and unauthorized access.
An MFA solution should be a game changer
See how SurePassID can help you authenticate anywhere, eliminate passwords, and use one solution.