OPERATING SYSTEMS
Embedded

Secure admin and user access to embedded operating systems with SurePassID's highly extensible, highly scalable solutions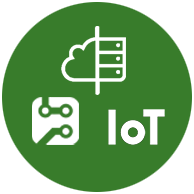 THE BIG PICTURE
SurePassID MFA for Windows and Windows Server Login
ATMs. Traffic lights. Airplane controls. GPS navigation systems. All of them are dependent on embedded operating systems – and vulnerable to cyber attack.

SurePassID provides a highly secure, highly extensible platform for securing embedded operating systems with multi-factor authentication (MFA). No matter whether the embedded OS is Raspberry PI, Arduino, or Windows IoT, we can address your use cases – even while constrained by challenging hardware specifications – and enable you to lock down your devices and ecosystem.

SurePassID includes a Mobile API Connector that is deployed in the DMZ and acts as an intermediary (proxy) between devices that request authentication services and SurePassID, which is deployed behind the firewall. The Mobile API Connector supports the same API as SurePassID Universal MFA server so that devices with embedded OSes can operate in the "trusted zone" or "untrusted zone" while remaining secure.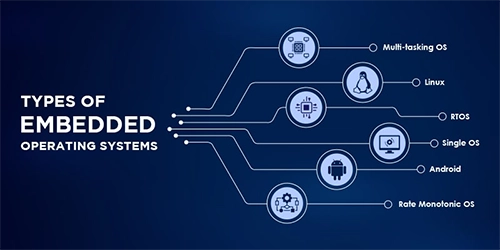 BENEFITS OF SUREPASSID MFA FOR EMBEDDED SYSTEMS
Revolutionize your embedded value proposition with SurePassID
Zero Trust everywhere
SurePassID makes it easy to achieve Zero Trust. Deploy MFA for IT in the cloud, OT on-premise or in private clouds.
Outstanding ROI
User self-service. Administrative automation. Unrivaled technical support. Everything about SurePassID maximizes your ROI.
Regulatory compliance
No matter what your cybersecurity mandate, SurePassID has the MFA solution you need for compliance.
Five 9s availability
MFA is mission critical. SurePassID has the Five 9s (99.999%) availability, redundancy, and automatic failover you need.
Phishing resistance
FIDO2 and CAC/PIV are the forms of phishing-resistant MFA that exist today. SurePassID enables you to make the most of both.
Cyber liability insurance
Securing privileged accounts with MFA is a foundational requirement of CLI. Achieve it rapidly and cost-effectively with SurePassID.
360° view of user access
SurePassID delivers a 360 degree view of user access across your IT/OT apps and integrates it with your SIEM or SOAR solution.
AI-based access monitoring
SurePassID's AI-based monitoring automates the alerting and interventions for lateral movement and unauthorized access.
Contact sales
We look forward to providing the authentication solution and pricing you need
+1 (888) 200-8144

SurePassID, Corp.
360 Central Avenue
First Central Tower
Suite 800
St. Petersburg FL 33701

MFA questions? Talk to an expert

Need support? Visit support.surepassid.com