IT SOLUTIONS
MFA for


Password Elimination
FIDO2/WebAuthn




cloud, on-prem, air-gapped




converged logical/physical security



Multi-factor authentication (MFA) for MSPs that do cybersecurity right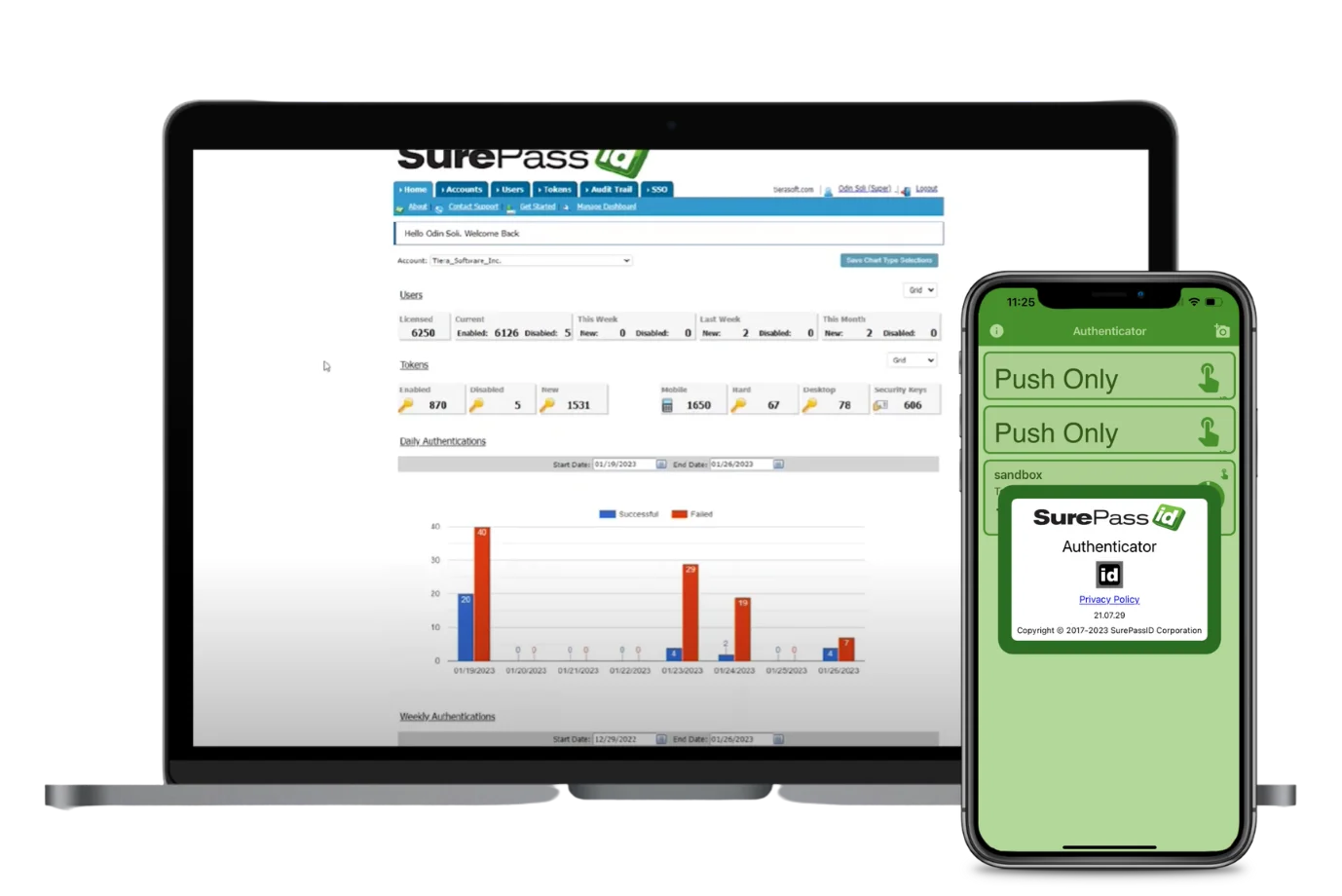 THE BIG PICTURE
What is Passwordless MFA?
Passwordless MFA (multi-factor authentication) is a method of authentication that involves using a combination of two or more factors to verify a user's identity. Unlike traditional MFA, passwordless MFA eliminates the need for users to input a password, replacing it with alternative methods for authentication.
In passwordless MFA, users are typically authenticated using one or more of the following methods:
Biometric data (such as fingerprint or facial recognition)
A security token or key
An app or software that generates a one-time code
With passwordless MFA, users are no longer required to remember and input passwords, which can often be a hassle and a security risk. Instead, users can take advantage of the convenience and security that comes with alternative forms of authentication. This can help reduce the risks associated with password-related security breaches and improve overall security for systems and applications.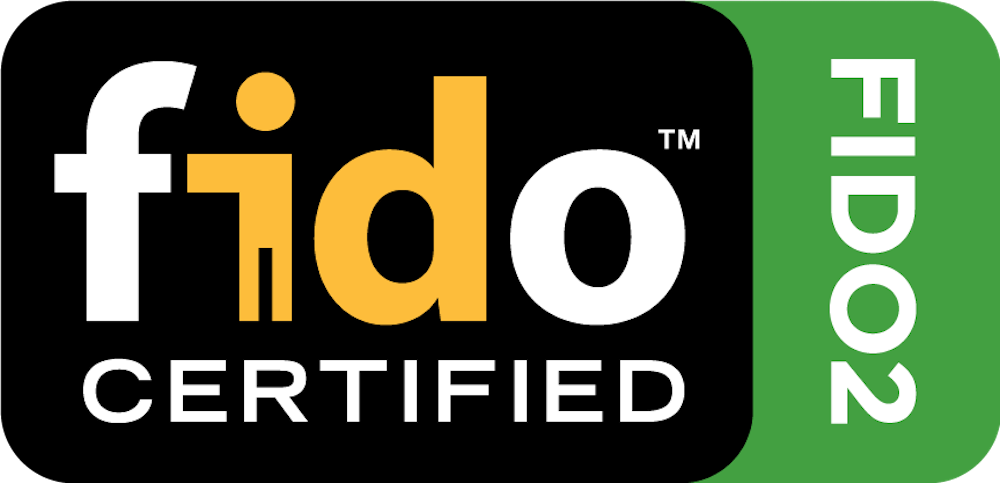 Swissbit and SurePassID join forces to provide passwordless, phishing-resistant authentication - even within air-gapped networks | Learn More
WATCH AND LEARN
Passwordless explainers from SurePassID partners
THE BENEFITS OF ELIMINATING PASSWORDS
Passwordless MFA benefits with SurePassID
Phishing resistance
FIDO2 and CAC/PIV are the forms of phishing-resistant MFA that exist today. SurePassID enables you to make the most of both.
Cyber liability insurance
Securing privileged accounts with MFA is a foundational requirement of CLI. Achieve it rapidly and cost-effectively with SurePassID.
360° view of user access
SurePassID delivers a 360 degree view of user access across your IT/OT apps and integrates it with your SIEM or SOAR solution.
AI-based access monitoring
SurePassID's AI-based monitoring automates the alerting and interventions for lateral movement and unauthorized access.
Zero Trust everywhere
SurePassID makes it easy to achieve Zero Trust. Deploy MFA for IT in the cloud, OT on-premise or in private clouds.
Outstanding ROI
User self-service. Administrative automation. Unrivaled technical support. Everything about SurePassID maximizes your ROI.
Regulatory compliance
No matter what your cybersecurity mandate, SurePassID has the MFA solution you need for compliance.
Five 9s availability
MFA is mission critical. SurePassID has the Five 9s (99.999%) availability, redundancy, and automatic failover you need.
PASSWORDLESS EVERYWHERE
SurePassID provides solutions that no other MFA vendor can

TESTIMONIALS
What our customers say about us
"SurePassID is a valued partner for helping our clients achieve NIST 800-171 compliance. They meet requirements other MFA providers cannot and deliver outstanding support. We would recommend them to any company looking for a multi-factor authentication solution with a knowledgeable, committed team standing behind it."
"We selected SurePassID due to their performance and professionalism during a multiple vendor competition for a multi-factor authentication solution. But their outstanding technical support is what we have valued most over the years. Very impressive."
"In terms of support responsiveness, I have nothing but good things to say about SurePassID. Their team has always given us great support and responded to our issues and inquiries in a timely manner."
Contact sales
We look forward to providing the authentication solution and pricing you need
+1 (888) 200-8144

SurePassID, Corp.
360 Central Avenue
First Central Tower
Suite 800
St. Petersburg FL 33701

MFA questions? Talk to an expert

Need support? Visit support.surepassid.com